Speakman Vector Collection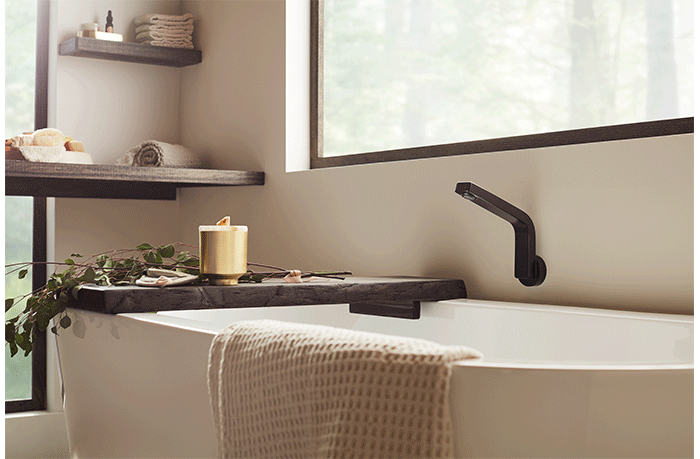 May 1, 2020
Culminating a longstanding partnership with renowned interior designer Roger Thomas Speakman, a manufacturer of premier showerheads and plumbing products, launches the complete Vector Collection. The strikingly modern bathroom collection celebrates architectural purity with strong lines that guide the eye throughout the bathroom and create a visual experience from every angle. The entire offering exudes boldness and sophistication.
Speakman's Vector is a wide-ranging bathroom collection that includes Roman tub faucet controls, towel racks, showerheads and accessories. The collection's faucets come with three handle styles that perfectly complement the low-arching spout: keystone handles in a minimal cylindrical look with a keyhole, a slight  intervention to create comfort while maintaining a pure form; lever handles that provide a feeling of levity with a lightweight design that is comfortable in the hand; and cross handles depicting a plus symbol that pays homage to Speakman's first plumbing fixtures and has been modernized for contemporary customers.
Finishes include polished chrome, brushed bronze and matte black, while additional specialty finishes are available upon request for large projects. Produced by one of the most experienced and trusted manufacturers, the collection carries a lifetime limited finish warranty.