THG-Paris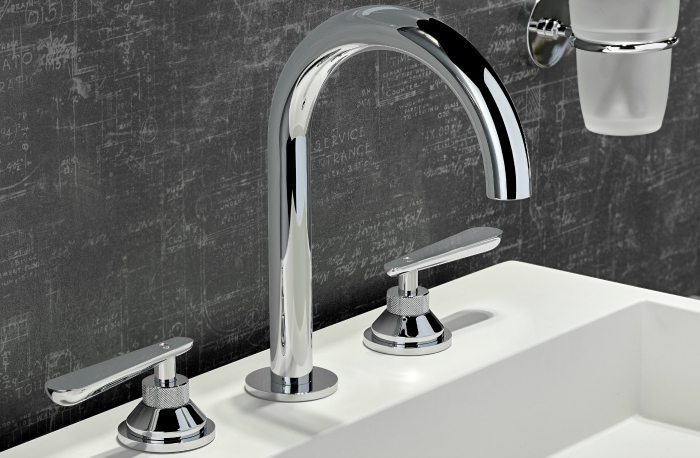 May 4, 2017
THG-Paris has unveiled the first collection from its newly defined in-house design division, Studio THG. The new line, Dean, pays tribute to the Century of Flight as a modern yet industrial faucet that combines clean lines with a vintage feel – features that make it a true rebel within the elegant collections of THG-Paris.
Recognizing the evolution of aviation and the advancements in transportation that developed from the Golden Age of Aviation into a cultural affinity for stylish and functional machines, each piece of the Dean adds a nostalgic spirit to the collection, but with a modern and timeless spin. Knurled detailed fasteners secure each valve base in place and each lever is smooth, comfortable and inviting. To some, this feature appears reminiscent of a mechanic's go-to wrench set; to others, it's a control lever in the cockpit of a commercial plane or even the prop on a twin-engine transcontinental airliner. The natural and soft curves of the two different spout variations also add a simplicity to Dean that is gentle but purposeful, creating a remarkable interplay of contemporary and transitional styles.
Dean is available for basins, showers and baths and with a coordinated accessories line. This series is available in a wide choice of finishes, including chrome, gold, soft gold, nickel, rhodium silver and rose gold.