Waterworks Bond Fittings Expansion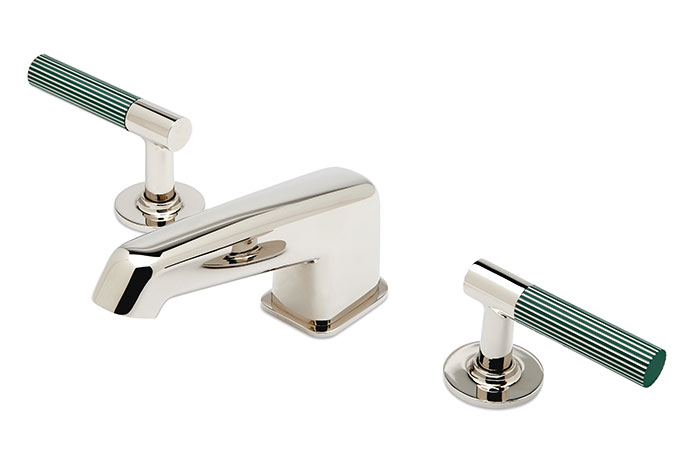 May 27, 2022
Waterworks expands its best-selling Bond fittings collection with three stunning new additions: highly anticipated colored enamel, the tactile new Rally series in Sport Black, and a straight lever handle. For those who love design flexibility, Bond now offers four series, 15 handles and more than 1,300 options to choose from. 
Designed in collaboration with Gachot Studios, the original Bond assortment launched in winter 2020. It proved instantly popular with clients eager to tell a new kind of modern story. Adding more color and design options felt like a natural trajectory for the collection – and an exciting new chapter. 
Defined by its curated and modern design details, the Waterworks Bond collection originally encompassed three series: Solo, Tandem and Union. A new fourth series, Rally, features knob and lever handles in a sophisticated Sport Black finish. Also debuting is a Straight Lever Handle option within Solo, enhancing that series' minimalist look and feel. While one existing Bond design option – specialized guilloche etching – continues to occupy the spotlight, the introduction of colored enamel makes it easy to get inventive and transport a contemporary space.
The Art of Enamel
Colored enamel, created through time-honored techniques, now brings extra richness to Bond's Union Series. The series originally debuted with black and white enamel options. The newly expanded palette includes iconic shades of blue, teal, green and red, each inspired by classic watches, sportscars and other fine luxury goods – and all perfect complements to the collection's brass and nickel finishes.
Sport Black – Rally Series
In a nod to the car rallies that define European motorsports, Waterworks' new Sport Black finish has a smooth velvety touch. To create it, master artisans apply matte black paint, uniform in its opacity, to solid brass elements, and meticulously spray on a durable and transparent sealant (free of dangerous VOCs) for a rich matte effect. True to its automotive inspiration, Sport Black is exclusively paired with a chrome metal finish.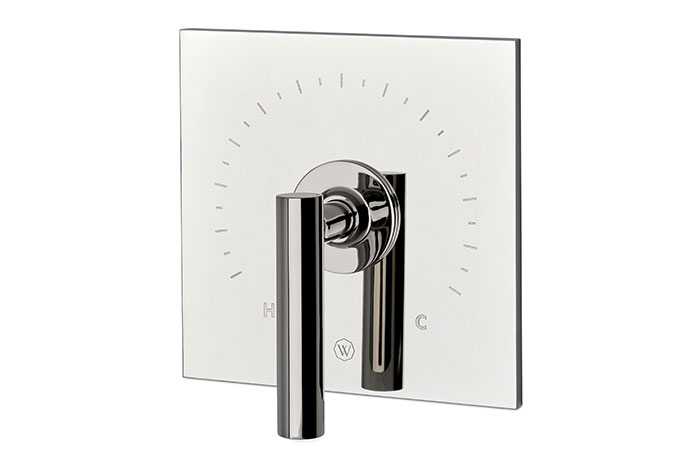 Straight Lever
New within the Solo Series for both bath and kitchen, the Straight Lever is Bond at its most deconstructed. The clean minimalist design renders the collection even more versatile and unique.
The expanded Bond collection will be available beginning September 2022.