BainUltra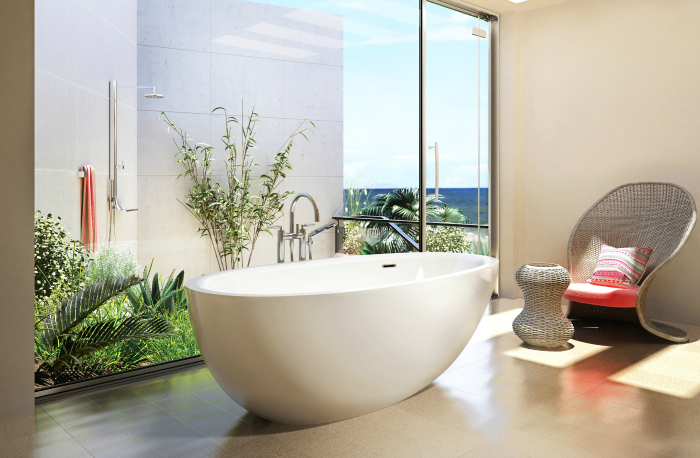 October 18, 2016
BainUltra has captured the essence of harmony with the creation of its newest freestanding bath, Essencia Design, which represents a balance of unique style, exceptional comfort and luxurious therapies. The Essencia Design is notable for the elegant simplicity of its streamlined silhouette. As part of a continuing drive towards innovation, BainUltra has translated a classic shape – the oval – into something new and exciting.
Measuring a generous 72 by 36 by 24 in., the tub is well sized to comfortably accommodate a single bather with room enough for an immersive soak. The roomy interior has been tailored with relaxation in mind, including a gently sloped and heated backrest, 37 strategically placed air jets and a control pad that lets users customize every aspect of their bathing experience.
As part of BainUltra's ThermoMasseur category, Essencia Design offers a full range of therapies designed to enhance both physical and mental well-being. Options include the company's popular Geysair technology that provides hot air jets for deep massage benefits, as well as chromatherapy with six rotating colors to further enrich the hydrotherapy bath experience.
Each Essencia Design tub is crafted exclusively of white acrylic for a seamless appearance. Choose from a traditional glossy finish or the new UltraVelour Matte Finish.