BidetKing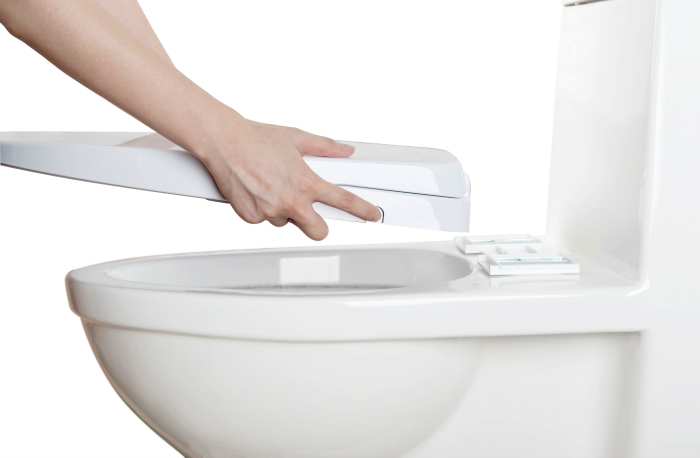 December 19, 2016
The new Alpha ONE non-electric bidet seat from BidetKing fills a void in the bidet market that exists between flimsy units and large expensive products. With an ultra-slim design, the Alpha ONE looks like any normal toilet seat, but this new invention sports effective built-in bidet cleansing functionality. At just 2.5-in. tall in the rear, the Alpha ONE is a discrete bidet seat that can be installed in just 10 minutes, requires no electricity and features a simple one-lever control system.
The Alpha ONE bidet replaces an existing toilet seat and will fit on almost any residential elongated toilet. The seat is rated to withstand 300 lbs. and even has a sturdy lid, and both the seat and lid are slow closing to prevent slams.
Find more bathroom fixtures here.