Blu Bathworks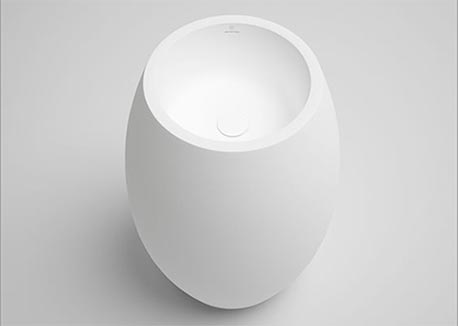 October 9, 2014
The halo freestanding pedestal sink from Blu Bathworks offers an organic and sensual design aesthetic. The sink is carved in one seamless piece from the company's signature eco-friendly blu•stone material. Halo's design was inspired by the fluidity of water and stands at 31.5 inches high with a 19.25-in. diameter. The fixture is ideal for powder rooms and half baths, where a vanity might overwhelm the limited space, or paired with a second sink in a master bath. Halo is available in
white matte or gloss as standard, and for added impact, it is also available in a range of vibrant colors or with an exterior embossed pattern.
For additional options in the bath, click here.