California Faucets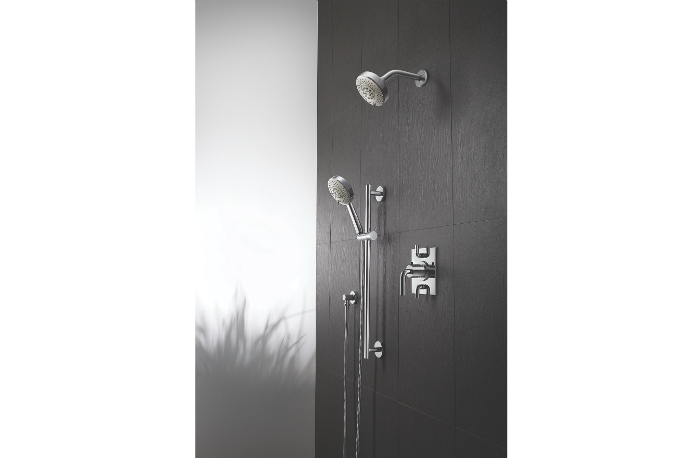 November 22, 2017
California Faucets introduces the StyleTherm TH52D2, a two-outlet valve that allows for installation of multiple showering devices while still meeting stringent conservation requirements. With the new valve, homeowners can create a myriad of shower configurations, such as a showerhead, handshower and tub spout or two showerheads combined with a handshower, for showering freedom. The new valve enables users to create a custom spa-like experience while saving water at the same time.
And because StyleTherm comes in a wide range of faceplates, from modern to traditional, users have the flexibility to create a look that speaks to their style preference along with their own personal showering experience. The faceplates, which are available in traditional round, contemporary round and transitional square designs, have no visible screws, so they provide a clean, simple result.
The ½-in. thermostatic rough valve is made with forged brass and includes integral stops and check valves. Its quarter-turn ceramic disc volume-control cartridge is made with a thermoplastic polymer to prevent lime-scale buildup. Each non-shared outlet delivers 7.2 gpm at 60 psi. The single-volume control offers 10.5 gpm at 60 psi.
Find more shower solutions here.