California Faucets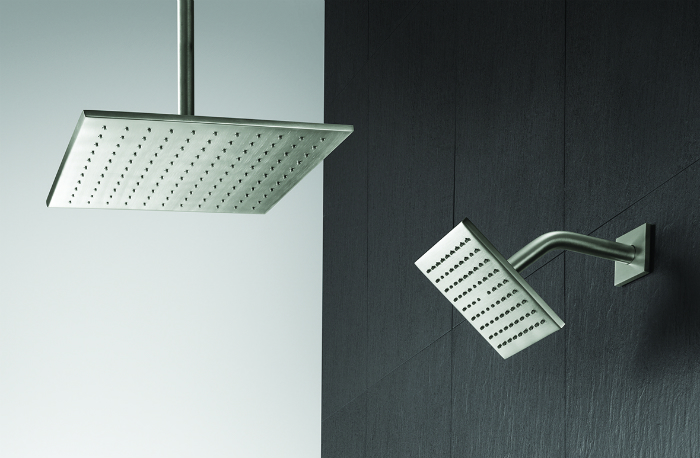 January 9, 2018
California Faucets is expanding its selection of contemporary styles with a line of Ultra-Thin Showerheads. Measuring just 5/16 inches thick, the showerheads offer a clean, minimalist design. At the same time, each showerhead still delivers a robust, rain-like drenching spray for refreshing showering indulgence.
Ultra-Thin Showerheads come in square and round styles, and in 6-, 8-, 10-, or 12-inch sizes. Each fitting features 80 to 121 self-cleaning rubber jets with a maximum flow rate from 1.5 to 2.5 gpm, depending on the model. Ultra-Thin Showerheads are constructed of solid brass and available in a selection of more than 30 decorative finishes, including 15 PVD finishes with a lifetime warranty against tarnishing. Each has a ½-inch swivel inlet and can be mounted on the wall or ceiling.
Find more new products for the shower here.