GROHE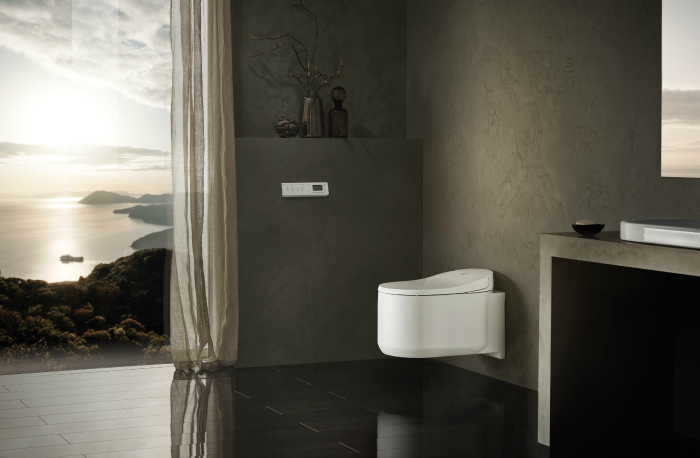 April 18, 2017
GROHE has developed the Spalet product category, which uses smart technology to provide every toilet user with a comfortable, relaxing experience through its range of new shower toilets. The latest product in the category is the Sensia Arena, taking shower toilets to a new level thanks to its excellent cleanliness and technological features including app control.
The Sensia Arena is designed to improve hygiene levels within the bathroom. This Spalet cleans and refreshes delicate skin using warm water from controlled spray arms without exposing it to the harshness of paper or chemicals. Each user can personalize his or her shower toilet experience, as all settings can be adjusted – from spray strength to the water temperature. The toilet stores its own instant water heater to supply unlimited amounts of warm water. The Sensia Arena has been designed with hygiene as a pivotal focus.
GROHE's new AquaCeramic technology creates a smooth hydrophilic layer on the surface of the toilet, which dirt cannot stick to. The product also features HyperClean surfaces, which uses naturally anti-bacterial ions to prevent 99 percent of bacteria. The new Triple Vortex flushing system also contributes to cleanliness. The model flushes from three water outlets at once, creating a powerful vortex that leaves nothing behind. The new system is also highly efficient as it only uses the water necessary, resulting in low water consumption. The spray arms have been designed to improve hygiene standards, as they are made from an anti-bacterial material and are rinsed before and after each use.