Infinity Drain Tile-In Center Drain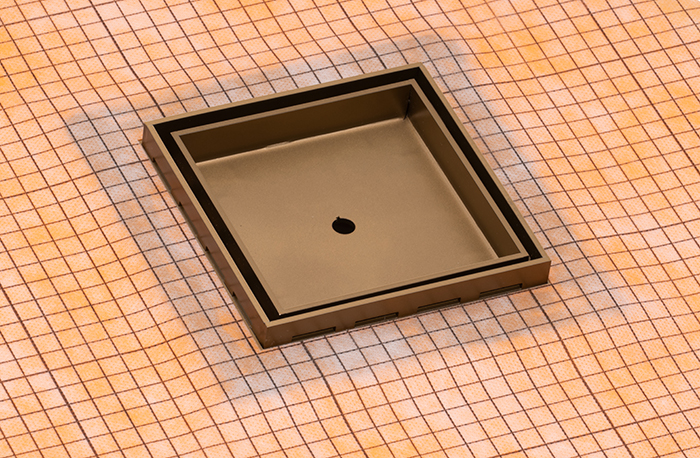 May 25, 2023
Infinity Drain, the manufacturer of architectural and decorative drains, introduces a premium Tile-In Center Drain collection available with factory-applied Schluter-KERDI membrane fabric, which offers double waterproofing capabilities. The advantage of this option is that it is adaptable for traditional methods like vinyl, lead/copper pan or hot mop underneath and the bonded fabric method above.
There are two 5-by5-in. versions available, TDFS 5 and TDFLS 5, and they come in five standard and five specialty finishes. 
The tile-insert drain is one of the brand's most popular styles, and installers can now order the drain with Schluter-KERDI membrane pre-applied to save time on the job, while also providing peace of mind knowing that both Schluter-KERDI and Infinity Drain's warranties apply.