Kreoo Pearl Bathtub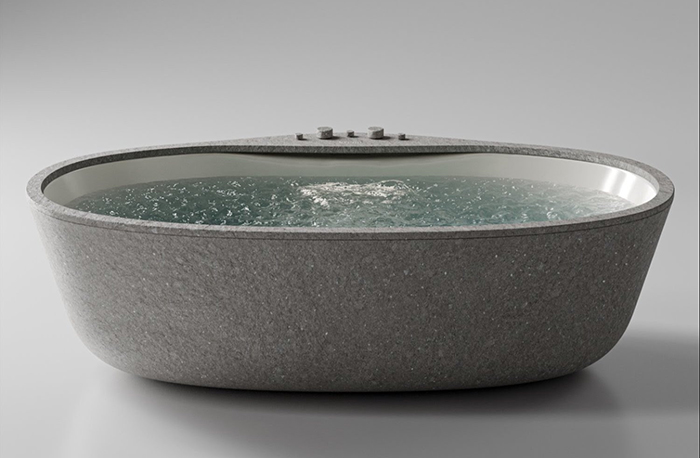 May 3, 2023
Pearl is the newly debuted creative and evocative bathtub designed by Alberto Apostoli for Kreoo. Inspired by the tiny opaline universe hidden within a rough asymmetric shell, it acts as a reminder of the value connected to the elegance and pleasures of life. The resulting design bases itself on the balance of the two aesthetics in an experience enriched by water. 
A handmade olive gray marble exterior reveals a textured finish, which contrasts a smooth, polished interior made from resin and coated with a mother-of-pearl finishing. The internal ergonomic shell exudes the metaphor of the pearl, realized through the wellness-based detailing of the Airpool system, in which the bottom of the tub is composed of tiny holes pouring a steady stream of air into the liquid mass, moving with a pleasant sensation and massaging the body. Designed with cutting-edge innovation, the border opens up towards the center, revealing a panel of control for the  machinery dedicated to the emanation of the water jets.
Existing within a special Kreoo collection created for wellness, the luxurious tub elevates the relationship between matter, light, water and refined technology.