Moen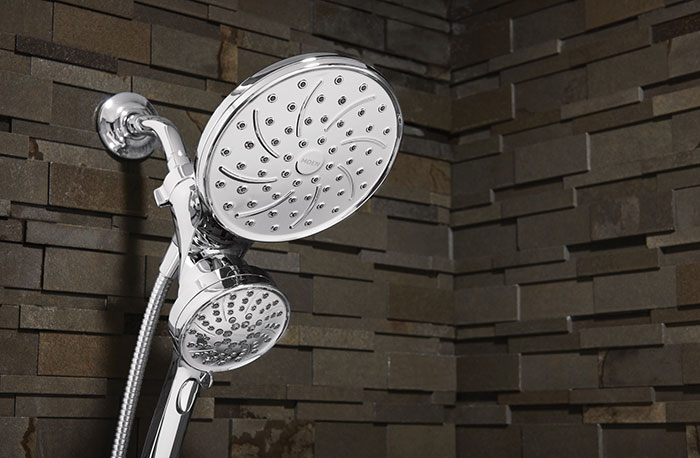 June 6, 2017
Moen's new Attract Combination Handshower and Rainshower with Magnetix is the first combination showerhead to feature the brand's innovative, magnetic docking technology.
Showerheads with Magnetix offer a powerful magnetic dock that allows for easy release of the handshower, as well as a secure return back into place, even with your eyes closed.
The Attract combination showerhead features not one, but three, showering options within a single fixture. The three–way diverter allows consumers to use the rainshower and handshower separately. Or, they can combine them together for maximum coverage, depending on individual preferences.
The handshower offers six high–performance spray options, all with optimized pressure ranging from massage to combinations of soft and forceful full-rinse sprays, easily changed with the switch of a dial. The handshower also features a pause/trickle button to momentarily stop water flow when needed. A flexible, kink–free, 60–inch metal hose provides enhanced reach in the tub or shower, simplifying bathing children,washing pets and cleaning the shower.