MTI Baths Cosmopolitan Collection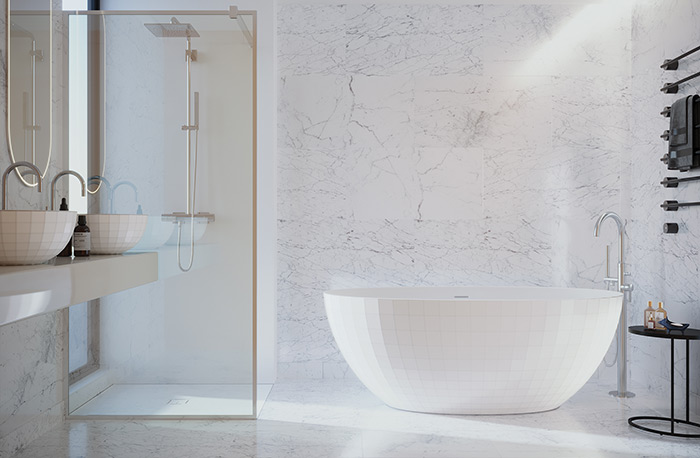 April 8, 2023
MTI Baths has launched the Cosmopolitan Collection, the epitome of luxury design for the bathroom with its sophisticated style and streamlined sensibility. The collection is all-encompassing with looks to suit every mood and décor, from crisp modern geometrics to elegant flowing curves. MTI has achieved a remarkable design feat with this new line, blending artistry with science and pairing natural elements with state-of-the-art technology to create exceptional products that stir the senses and transform the bath environment into a serene, wellness-inspired sanctuary.
The Cosmopolitan Collection is a step above traditional bathroom design. The line includes 14 show-stopping freestanding tubs and eight complementing distinctive sinks, plus an innovative line of shower bases in different organic textures and colors. Shower floors reimagined. Each tub, sink and shower base is carefully crafted from MTI's signature mineral composite blend of organic dolomite limestone. The cast engineered stone is meticulously formed with a chemically bonded coating and then finished by hand, creating a non-porous surface that is durable and easy to maintain. MTI offers the collection in a glossy white finish or with optional exterior matte
finishes in white, gray or black.