St. Thomas Creations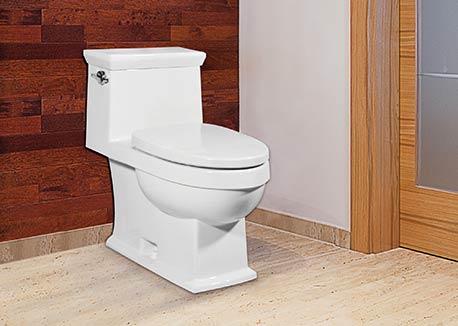 November 25, 2014
St. Thomas Creations brings simplicity to the bathroom with its new one-piece transitional toilet. At home in both modern and traditional dwellings, the Canto features a classic sculptural shape. The toilet offers a chair-height bowl with elongated dimensions, a soft-close lid and super-quiet flush mechanism. Featuring EcoQUATTRO flushing technology,
 the EPA WaterSense-compliant unit uses only 1.28 gallons per flush and can clear more than 1,000 grams of solid
waste. Available in white and balsa, prices start at $700.
For additional options in the bath, click here.