Vismaravetro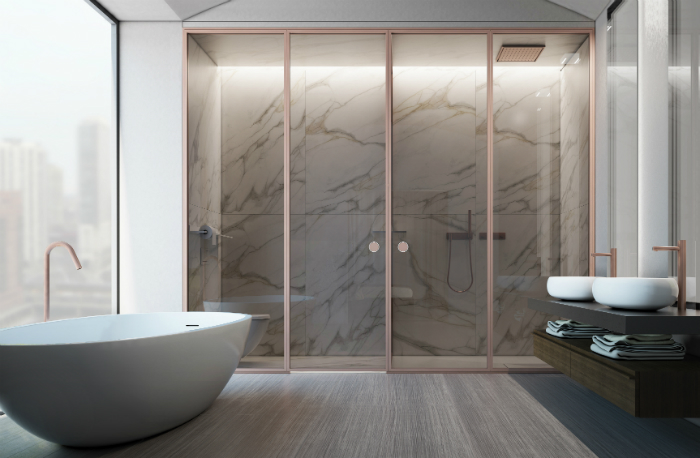 July 5, 2018
Vismaravetro, a manufacturer of tempered glass shower enclosures, presents Suite, featuring a crystal and aluminum wall designed to define the shower area and the sanitary area in a single solution. Framed by an aluminum profile with a simple linear geometry, Suite can be equipped with 10-mm. monolithic tempered glass or with a laminated safety glass.
The customized construction and the multiplicity of possible combinations makes the system flexible and suitable for varied architectural situations. The height of Suite is designed according to the height of the room, and ceiling fixing is not necessary: a gap left at the top allows it to be detached from the irregularities of the ceiling and ensures correct ventilation. Made of solid brass, the handle is fixed by magnets, eliminating the need to drill the crystal. Suite can be equipped with a series of shelves and accessories via magnetic anchorage when applied to the glass or fixed in the traditional way if installed on the wall.
Find more shower solutions here.