Antrax IT V8 & Pieno Towel Warmers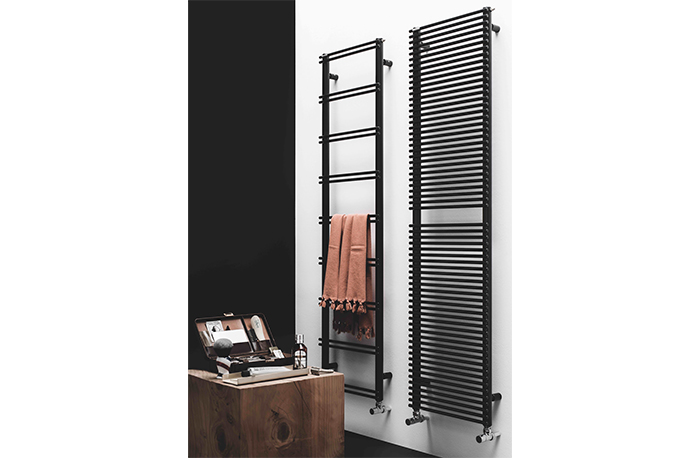 October 4, 2023
Antrax IT has introduced V8 & Pieno, a family of towel warmers with opposite and, at the same time, complementary aesthetic properties. Both are made up of two vertical tubular profiles to which horizontal elements are anchored, according to a different rhythm. 
Pieno presents a more compact texture, interrupted by a void in the middle to facilitate the insertion of towels and disposes of a significant thermal power. 
V8, instead, with a few horizontal tubes providing a light frame, exclusively performs the task of keeping towels warm. 
The two designs can be used in a pair or individually, with vertical orientation only, in one of the many color finishes proposed by Antrax IT, suitable for  water or electrical settings.
Photo credit: Antrax IT