C.R. Laurence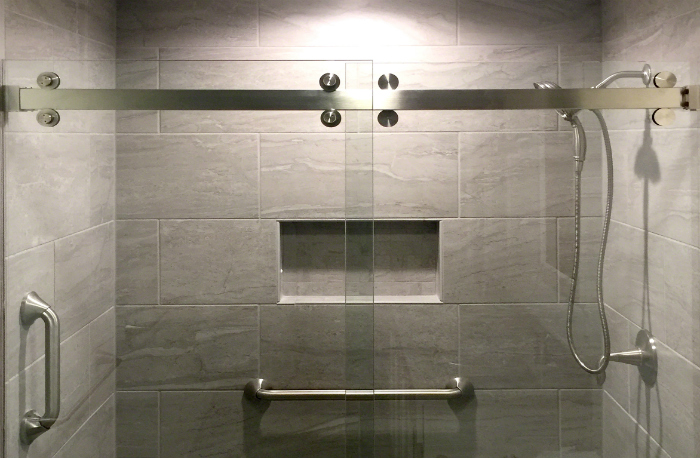 December 21, 2017
C.R. Laurence has introduced the Cambridge Bypass Sliding Shower Door System, which features minimal hardware for modern visuals and stainless steel rollers for smooth door operation. Its double bypass configuration allows convenient entry from the left or right side.
Cambridge's header incorporates two standard rollers per door for effortless sliding and two anti-lift rollers per door for improved safety. The system is made of high-quality stainless steel for durability. It is versatile in design, able to be installed on full standing showers or onto bathtubs. A 90-degree accessory kit is available for shower enclosures with a return panel. Cambridge is available in matte black, polished and brushed stainless steel finishes and has a maximum door width of 37 inches. It can be used with 3/8- or 5/16-in. monolithic tempered glass. The maximum door weight is 84 lbs.
Find more hardware for the bathroom here.