Designs of Distinction Metallic Accent Trim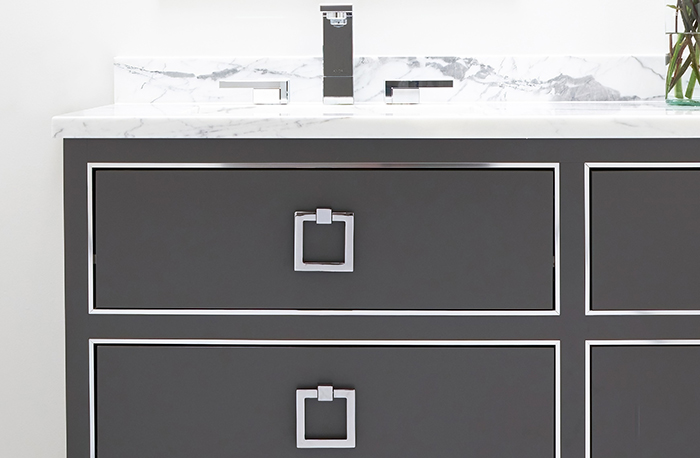 September 17, 2023
Designs of Distinction (DOD) carries a complete line of Metallic Accents, including Metallic Accent Trim. Available in seven bright and bold finishes, the trim is U.S. made from anodized aluminum.
Metallic Trim began as a concept inspired by store fixtures at luxury brands like Prada and Gucci. DOD capitalized on previous experience with anodized aluminum to implement this trim, which matches existing aluminum components, and stocks six sizes, including straps, bars and L-Channels – in a 72-in. length. Easy to trim and install on-site with double-sided UHB tape, the trim brings elegance inspired by luxury brands to kitchens and baths, offering numerous opportunities for design, such as adding a pop of shine and color to otherwise standard cabinetry, protecting pull-outs from kitchen and bath messes, or hiding hinges and imperfections.
Anodized finishes include brushed aluminum, chrome, polished brass, satin brass, satin stainless, warm bronze and flat black. Thanks to its anodized finish, Metallic Trim will not chip, peel, rust or corrode.