Duravit Zencha Collection Smart Mirror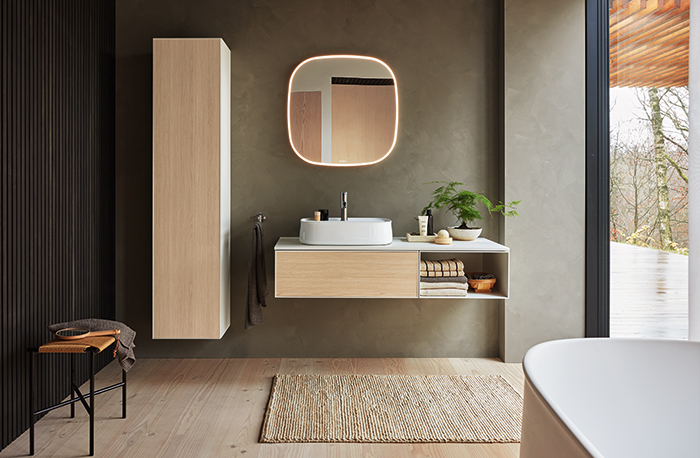 May 26, 2023
Duravit's new Zencha Collection by Sebastian Herkner, includes a smart mirror that replicates the contour of the collection's basins, and the organic shape is accentuated by a wraparound LED strip. The lighting can be controlled either with a sensor on the bottom of the mirror or by using an app. With more than 300 lux, the glare-free light source can also serve as the main lighting in the bathroom.
Beautifully designed with smart mirror technology at the forefront, Duravit's range of integrated-technology mirrors heighten a bathroom space to one that exudes well-being and luxury. Available in a variety of sizes, shapes and design languages, each of Duravit's smart-mirror solutions offers dimmable light, defogging and lighted-temperature variation.
Leading with technology rooted in circadian rhythm research, each mirror has the capacity to add an accent light, ambient light and ultimately the best light temperature per time of day – cooler-toned light helps wake up our systems in the morning, while warmer-toned light is ideal for winding down in the evening. An industry first, Duravit smart mirrors are now equipped with light temperature variation ranging from 2,700 Kelvin to 6,500 Kelvin.