Fantech Bathfan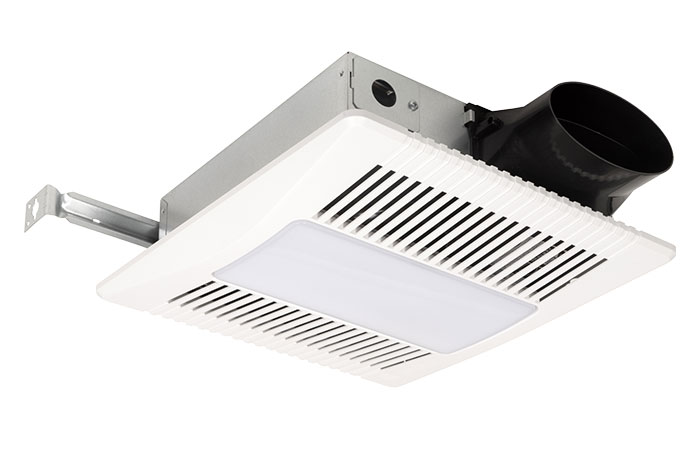 August 10, 2023
Fantech has launched bathfan, a curated line of five bathroom fan families designed to reduce redundancies to make both stocking and product selection easier. The diverse portfolio of products is rich with features and options, providing the versatility of 21 configurations to allow an ideal fit for each project while still ensuring a straightforward specification process.
All of the bath fans in the line use energy-efficient, permanently lubricated motors that are designed to increase the life cycle of the units for up to 70,000 hours of continuous use. Three of the fans — Select, Select Fit and Commercial — feature speed-selectable, self-compensating DC motors, engineered to maintain rated airflow as static pressure changes — up to 0.4 in. w.g. — better than the leading competitors.
All of the new Fantech fans are easy to install and come with a five-year warranty. The residential units are ENERGY STAR and HVI certified. Each fan follows a simple naming structure that looks like a series of numbers and letters but is packed with necessary and easy-to-understand details. 
The bathfan line's residential fans include:

Simple: The line's most basic fan, suitable for bathrooms from 80 to 100 square feet. Single speed and available in 80- to 100-CFM options with or without a light.
Select Fit: Features a low-profile design and is ideal for bathrooms up to 100 square feet thanks to the units' speed selectable settings. Options include speed-selectable motors (50, 80, or 100 CFM), occupancy and humidity sensors, a light, and ASHRAE 62.2-compliant continuous flow.
Select: Includes a self-compensating DC motor suitable for bathrooms up to 150 square feet. Optional speed selection for 50-80-110 CFM or 110-130-150 CFM. Other options include ASHRAE 62.2-compliant continuous flow, a light, and occupancy and humidity sensors for the 110-130-150 CFM fan.
Recessed: This fan's sleek and modern design does not take up a lot of space, it is perfect for bathrooms up to 80 square feet. It offers single-speed operation of 80 CFM with an LED recessed light bulb.