INOX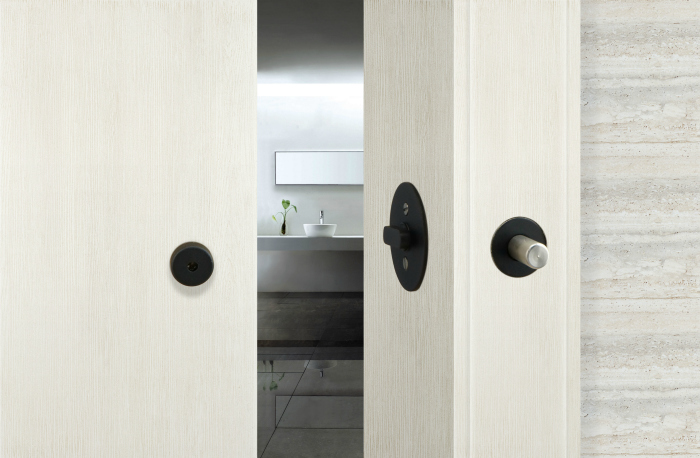 July 31, 2017
INOX, creator of innovative and premium decorative hardware and door locks for more than 25 years, debuts a patent-pending Barn Door Lock—a sophisticated yet discreet integrated locking solution for designers, architects and homeowners to secure the door for added privacy.
The Barn Door Lock's bolt is installed inside the door jamb (instead of the traditional practice of adding a lock on the door itself) and slides securely into the door's strike. The locking mechanism features a 1-in. bolt that is easily activated by a thumb turn and can be locked securely from inside the room; a variety of thumb turns are available, including ADA options. The strike, mounted on the door, features a discreet spring-loaded dust cover with a decorative cap on the opposite side of the door. A safety release allows the lock to be disengaged from the outside in case of an emergency. Six finishes are available: bright stainless steel, satin stainless steel, satin brass, satin chrome, oil- rubbed bronze and graphite black.
Find more hardware options for the bathroom here.