JKC&D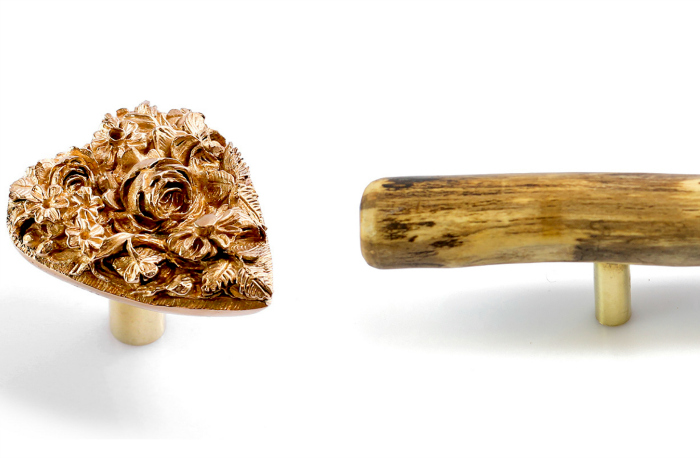 May 11, 2017
JKC&D's new bespoke collection of hardware incorporates color, semi-precious stones, fine casting and engraved quotes and fossils. It is the vision of jewelry designer Jessica Kagan Cushman who uses many of these same elements in her iconic fashion accessory collections. JKC&D was born when philanthropist Judy Dimon, inspired by turning her own JKC bracelet into a cabinet pull, suggested a custom hardware business of "jewelry for the home."
The new JKC&D hardware line draws on many of Cushman's best-loved jewelry designs, such as her Nantucket bangles, engraved with sassy sayings using traditional scrimshaw techniques, or her fantastical octopus necklace that has morphed into a cabinet knob. JKC&D will also offer completely bespoke services, collaborating with clients and designers to create custom designs to fit a specific style, need or space.
Profits from JKC&D will support programming for youth living in low-income neighborhoods through the James and Judith K. Dimon Foundation. The foundation supports career pathway development by encouraging partnerships between industry and credentialing organizations.
Find more hardware options here.