KEUCO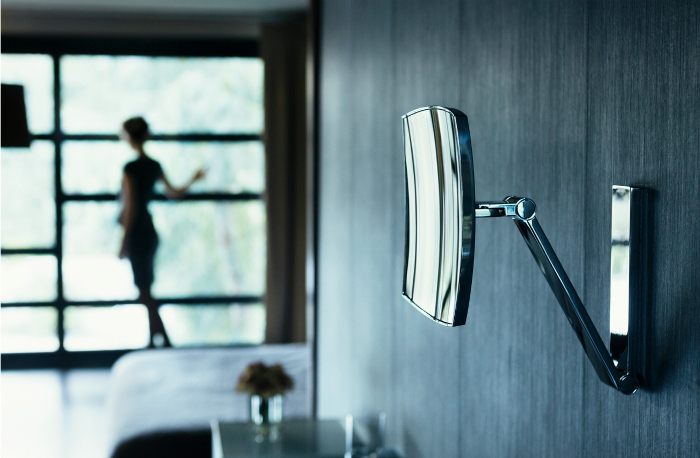 June 21, 2017
KEUCO's iLook_move mirror boasts a hinge and innovative lighting technology. Available in illuminated and non-illuminated versions, the mirror surface has a 5X magnification factor, and the slim, elegant design is available in a round or rectangular shape.
Designed by Tesseraux+Partner, Potsdam, this mirror can be turned up or to the side and tilted to adjust for the ideal angle. Due to the flexibility of its adjustable arm, iLook_move can be used standing up or sitting down. The mirror's LED light source in the illuminated version is durable and power consumption is minimal. The glare-free lighting technology comes in two versions: with one or two light colors. The standard light color of both illuminated versions corresponds to the color temperature of daylight. The optional second light color in warm white provides flattering light, and the mirror offers adjustability between the two light colors.
Find more accessories for the bathroom here.