More Pad Electric Radiant System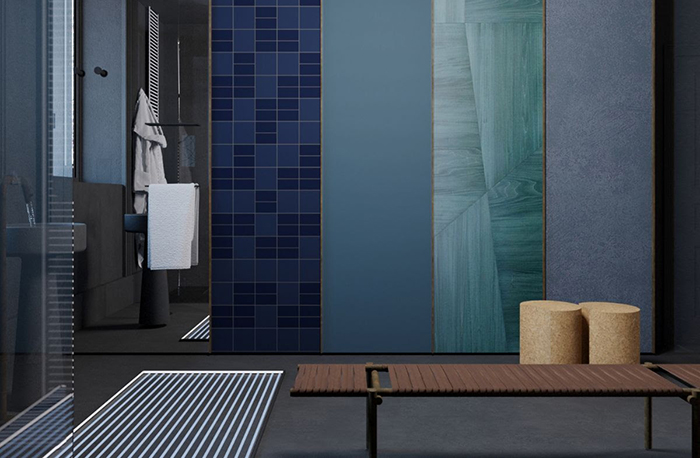 April 21, 2023
More has introduced the Pad electric radiant system, essentially an invisible radiator. This low-voltage technopolymer radiant mat can be used both indoors and outdoors and can self-limit its maximum operating temperature. Its minimal thickness makes Pad easily moldable to the shapes of the surfaces to cover, while the nanotechnology regulating its operation ensures low energy consumption. Applied to walls, floors or ceilings, or integrated into furnishing accessories, it remains completely concealed from view, once again accentuating the ideal of invisible well-being that is also essential for radiating beauty. Available with different supply voltages, Pad can be used for heating in rooms not served by the main hydronic system.
More featured Pad in its FuoriSalone 2023 installation at its Via Solferino showroom. The "Room Wellness and Spa" space features a transparent crystal volume showing a wall composed of portals covered with different finishes, from wood to painted plaster, stone and ceramic, which reveal the potential of the Pad electric radiant system.
The centerpiece of the new installation combines technology and aesthetics to show how the Pad mat can be perfectly integrated into the bathroom area and be used as an alternative to a radiator or as its invisible complement, concealed by panels covered with different finishes to emphasize its potential. A little further on is an additional emotional space, a shower suspended over the stairwell, showing Pad applied to the interior walls of the shower — an ideal system for creating a warmer environment and maximizing comfort.

Find more innovative bathroom products here.