Promenaid Integra Grab Bars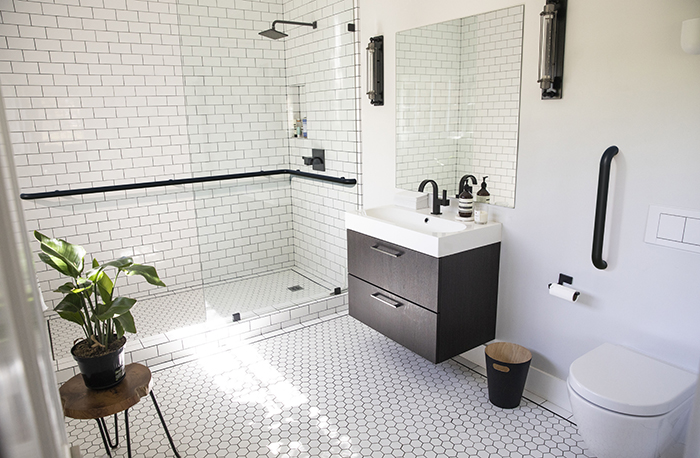 May 11, 2023
Promenaid's Integra Grab Bars combine strength with style, thanks to invisible wall-mounting hardware that supports up to 700 pounds. The Integra Grab Bars are available in Endura anodized aluminum, with finishes in champagne silver, architectural bronze and satin black, and TrueWood genuine wood-wrapped aluminum, with finishes in red oak and black walnut. Extra grip is provided by the non-slip vinyl insert with anti-bacterial treatment.
Promenaid offers a plethora of sleek, elegant designs that can be configured in almost any way imaginable, making grab bars not just the right choice for safety, but also the finishing touch to a beautifully designed bathroom. Designed for greater architectural creativity and flexibility, modular components and intuitive mounting technology easily lock into place for even the most complex projects, putting innovation directly in the hands of anyone who needs it.
Promenaid has set out to transform the market by simplifying the entire process from design and delivery through to installation — no special tools or training are required. The grab bars come in any size so they fit your design – not the other way around.