PullCast Door Levers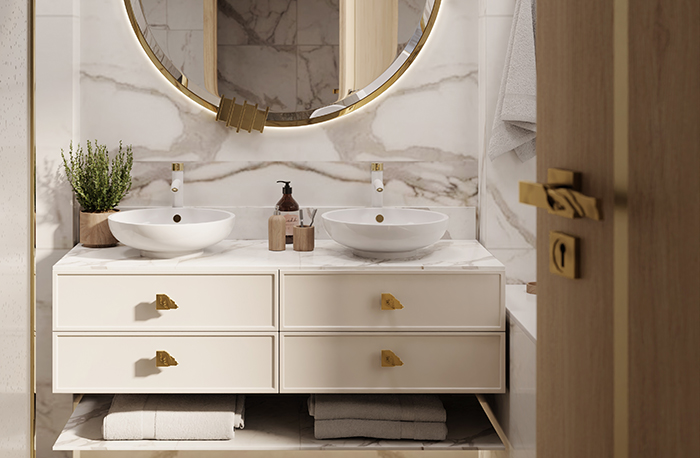 September 2, 2023
PullCast has introduced several new door levers featuring proportioned and accessible designs with a gracefully sculpted characters capable of complementing a variety of interiors. Most of the new levers are extension models of beloved brand hardware families, including Cosmopolitan's Skyline and Earth's Kesya. 
Kesya EA1108
Kesya's inspiration was drawn from the uneven texture of the bark pine tree, known for its endless evergreen. Honoring the past and the roots but evoking prosperity, this distinguished door lever creates a sculptural scheme in any door design.
Duorum EA1119
The majestic Douro Valley landscape acts as the inspiration behind the original Duorum door lever (pictured), which became a reinterpretation of the heritage site. Accordingly, Duorum illustrates the flowy and curved nature of the valley for a striking visual impact. 
Caviar OC2063
Just like its counterparts, the new Caviar door lever will take you on a journey to the mysterious wonders of the ocean. It seeks to portray exuberance and mysticism in a capsule shape, featuring delicate caviar-like details perfected in brass.
Spear CM3059
After a few iterations of door pull models, Spear now appears in a door lever option. Inspired by Celtic mythology, this fierce piece is bound to make quite a statement with its geometric brass details and Nero Marquina marble accents.
Skyline CM3060
The new Skyline door lever features an architecturally inspired silhouette, combining polished brass and Carrara marble details in a fashionable manner. It is based on the precious backdrop of metropolises around the world.
Ike CM3074
Ike's organic yet symmetrical shape embodies the Japanese culture of Zen and mindfulness, concepts that have inspired art forms for centuries. Ike is finished in brass and conveys a sense of distinctive beauty with its curved shape.