Viaggio Hardware Contempo Fluted Lever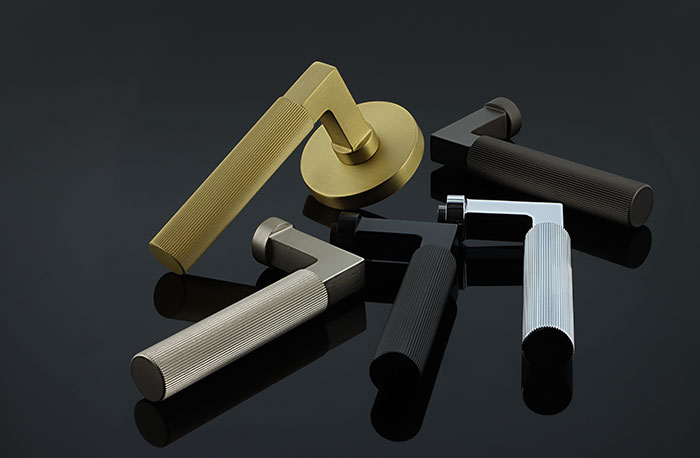 October 12, 2023
Viaggio Hardware has introduced the Contempo Fluted Lever. This design feels as good as it looks with a subtle linear groove pattern that adds an unexpected tactile element to every encounter. Crafted from solid forged brass, these distinctive levers are substantial to the touch and appealing to the eye.
The fluted lines are crisp and detailed with a repeating pattern that makes an impressive style statement. With an overall vibe that leans toward modern minimalism or industrial chic, the Contempo Fluted Lever is a versatile choice that works well in both contemporary and retro settings.
The lever is the latest addition to Viaggio's popular Contempo Collection. It can be paired with any of the brand's square or circular rosettes for a truly custom look. Levers are offered in five finishes — bright chrome, satin black, satin brass, satin nickel and titanium gray.
Viaggio hardware is built for lasting beauty and performance. Each element is precision-polished for a flawless finish. All sets feature a concealed-screw mechanism, which neatly hides installation hardware for a seamless finished look with no visible fasteners. A 28-degree latch radius ensures smooth use and reliable operation.
Photo credit: Viaggio Hardware