Broan/NuTone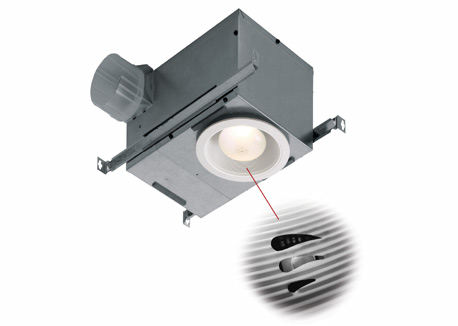 February 12, 2010
The Energy Star-qualified recessed fan/lights from Broan and NuTone
now feature SensAire technology to help ensure that moisture is
exhausted at the source. With inconspicuous looks resembling a recessed
light, the units feature a humidity-sensing switch that will trigger a
concealed ventilation fan. The switch turns the fan on when it senses a
quick jump in humidity and automatically shuts it off when finished,
reducing energy costs and inhibiting mold and mildew growth. The
fixture can be used over the tub or shower and includes one 14W
fluorescent lamp.