jGood Design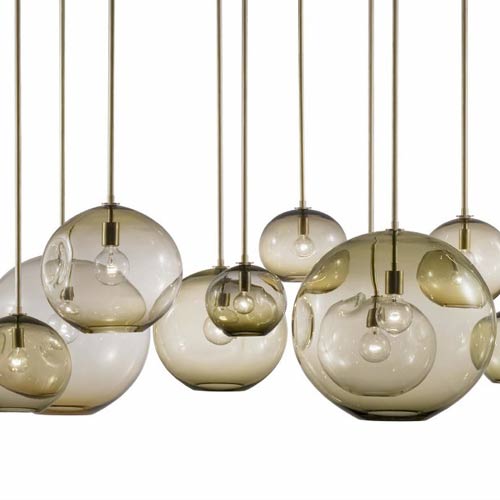 June 11, 2009
Both graceful and playful, jGood Design's
Ripple pendant adds an airy touch to any space. The lights are handmade
in New York City and feature a ripple in the glass on one side of the
fixture. This results in an optic effect when the light is turned on
that accentuates the hand-blown quality of the glass. The lights can
be suspended alone or bunched in groups, and can accept halogen, LED,
or incandescent light sources. A variety of sizes and colors are
offered.