Vesoi Mini.mah LED Wall Lamp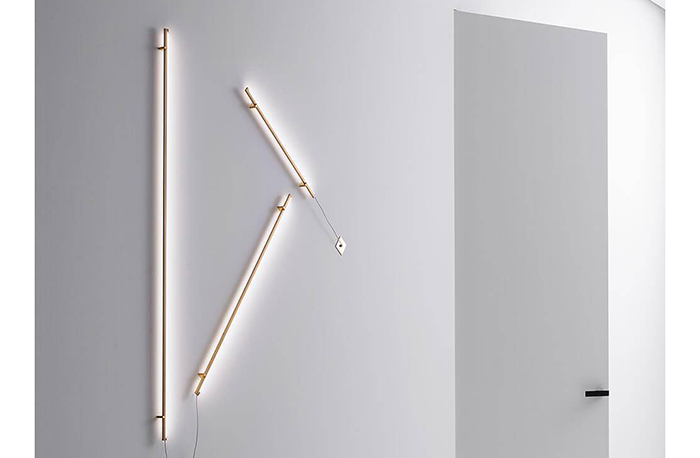 June 19, 2023
Featuring compact and linear design, Mini.mah from Vesoi represents a material presence of light in the spaces and translates sight into beauty, reality into dreams. A graphic sign defines a void that confers lightness and lightness becomes light, the Mini.mah led wall lamp presents minimal visual impact.
This is a wall lamp whose geometry is the result of a careful exercise of subtraction in the search for the essential, aimed at creating a "light" object. The light source is in the body of the luminaire made of brass or aluminum that guarantees perfect light distribution and allows the lamp to take on unique geometries from every perspective. The formal cleanliness and the extreme ease of installation make this product particularly suitable for any environment.
An indoor LED wall lamp, with a linear structure in anodized aluminum and/or raw brass in combination with natural aluminum, Vesoi's new lamp is available in three sizes — 60, 100 and 150cm — with a color temperature of 3000k.