Ann Sacks Novah by Studio McGee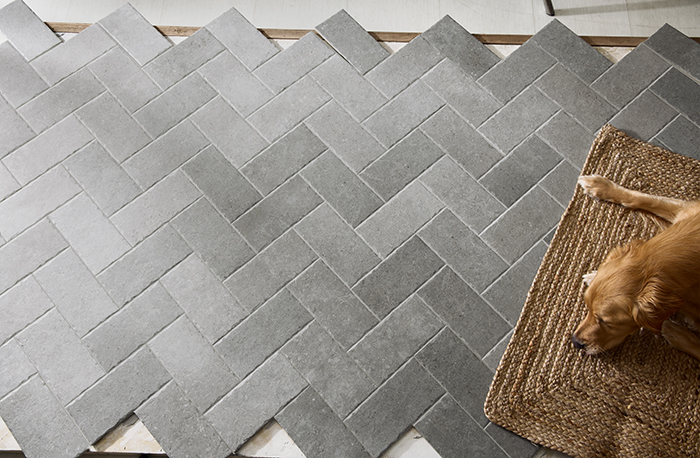 October 13, 2023
Ann Sacks has unveiled Novah by Studio McGee, an intricately executed porcelain that takes its cues from the organic beauty of limestone. Novah is offered in three colorways – Glacier, Salt and Sand – and four field sizes, designed by McGee to create masterful installations that capture the well-worn beauty of tumbled limestone yet with the easy maintenance of porcelain. Limestone has been one of McGee's favorite mediums to incorporate within her projects, as she is drawn to its tactile, engaging surface and quiet sophistication.
Novah is made in Italy, the tiles accurately portraying the gentle, undulating surface, slight inclusions and fossils, and soft color variances of fine limestone. Designed so that no two are exactly alike, each is expertly cut with squared corners, the edges slightly distressed as if worn with the passage of time, adding to its vintage charm. The pressed porcelain employs a proprietary HD digital process to achieve the dimensional, through-body coloring and the shifting, layered shading, along with the gentle nuances of natural limestone. 
The new Ann Sacks collection is in stock and sold by the box, perfect for large-scale residential and commercial installations where budget and deadlines can be a factor. The designs are available in 2-by-9-, 4.5-by-4.5-, 4.5-by-9- and 9-by-9-in. field tiles, with all but the 2-by-9-in. format able to be mixed and matched for customized lay-ups. Novah is a suitable choice for indoor walls and flooring, including showers, and due to its composition, can withstand high heat areas, such as behind the range and fireplace surrounds. The tiles can also be used in outdoor applications depending upon climate and method of installation.
Photo credit: Deborah Richter