Crossville Civilization Porcelain Tile Collection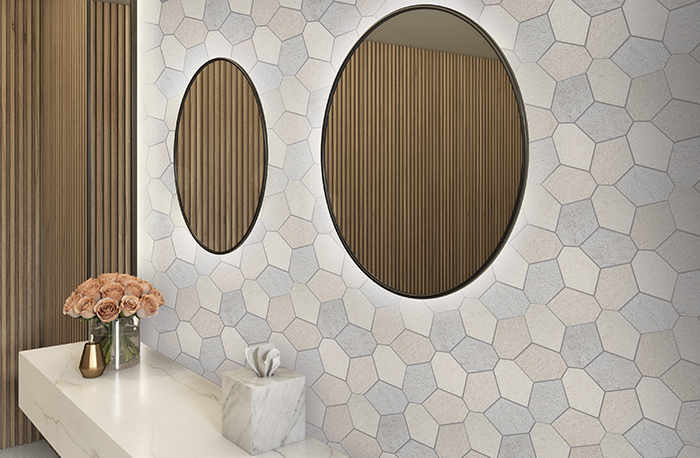 May 14, 2023
Crossville recently announced the Civilization Porcelain Tile Collection, one of two new manufactured collections that will be carbon neutral through measuring embodied carbon (EPD) and purchasing carbon offsets to account for what cannot be immediately reduced for the full lifecycle of the product. 
Inspired by the unique visuals and textures of basalt stone, the collection offers stunning visuals in light to dark colorways. From the depths of the ocean, volcanic activity rose to the surface, creating islands of basalt stone where some of the world's earliest people formed great cities and governments. These early empires inspired Crossville's new Civilization collection, a basalt-inspired line of porcelain tile. The smooth, fine-grained stone naturally varies in color from light to dark, and Civilization follows suit with six natural incarnations of basalt featuring unique crystalline visuals and subtle movement found in these unique rock formations. 
The Civilization collection is available in six tones — Census, Populace, Communique, Currency, Power and Legality. Offered in field tiles for residential and commercial applications, the collection includes semi-polished and unpolished options in a variety of sizes — 12 by 24, 24 by 24 and 24 by 48 inches. 
Civilization's mosaic options include a traditional 2-by-2-in. mosaic and a polygon mosaic, and the trim package includes bullnose and cove base selections that provide a large range of application feasibility.