Decocer Tile Life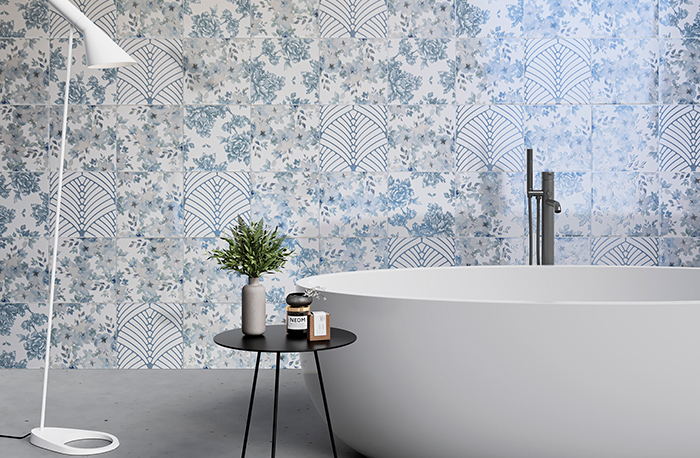 April 25, 2023
Decocer, a company specialized in the manufacture of small-size ceramic pieces with high added value, presents new exclusive collections in the material and authentic ceramic language under the Tile Life campaign. For this new year, Decocer has designed a delicate collection of pieces inspired by the elements of nature. Contemporary craftsmanship is the best way to describe the new luxury pieces created for its clients, architects and interior designers from all over the world.
Tile Life is the common theme of the new and exclusive ceramic designs that the Spanish company has prepared for the 2023 season. As its name indicates, the collection brings together a variety of creative ideas that revolve around the intensity of life, the strength of nature and material expressiveness.
They are delicate, elegant, exclusive and timeless ceramic pieces that combine the essence and traditional values of traditional ceramics. Their proposals are full of intensity, color, details, nuances, volumes, shine, textures, reliefs, graphics and unusual shapes — from hexagonal pieces to trapezoids, volumes, three dimensions and reliefs.
Decocer takes a step forward by proposing a daring hexagonal piece that is presented in both flat and three-dimensional ceramics, making it possible to combine flat and reliefs surfaces to design murals full of movement. Evoque Rock is the best representation of the possibilities of the most special ceramics, featuring vivid colors and three-dimensional volumes.
The Bouquet collection (pictured) presents several brightly colored pieces in 20-by-20-cm size that represent floral and vegetable patterns as being a botanical garden of the last century, as well as proportionate geometries taken from nature. They are elements that make us travel to a renewed modernist style with a touch of high contemporaneity and elegance.
The Dreams series surprises with its geometric shape; it is a piece that draws a feather. The collection is inspired by the exoticism of seabird feathers, also an element widely used in Art Deco. It is offered in an unusual size — 7.5 by 20 cm — and in a wide range of pastel colors.
And at the other end of the spectrum, the Harlem collection of 5-by-25-cm rectangular pieces stands out for its intense glaze on its surface, which has an exceptional shine giving life and luminosity to the spaces.