Devon&Devon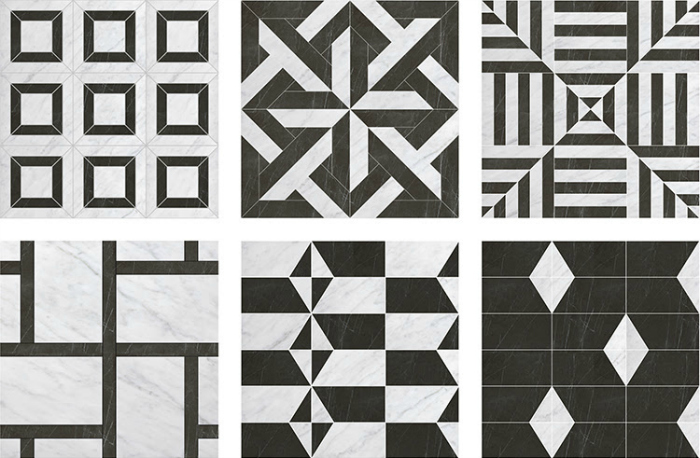 July 28, 2017
Devon&Devon is revisiting the traditional art of the mosaic through a contemporary take on classical motifs and adding nine new designs to its Élite collection of mosaic marble floorings. The new patterns feature arabesque motifs and optical geometries, including twists, perspectival cubes, diamonds, and checkerboards. Multiple modular combinations can be created thanks to the contrasting and matching colors of the marbles in the catalogue. For the collection, the basic element of the mosaic is produced using a high-precision water-jet cutting technique.
The Élite collection is available in the following marble combinations: White Carrara, Black Marquinha, Grey Bardiglio, Cream Marfil, Dark Emperador, Emperador Light and Light Cinder Grey with dimensions of 35 by 35 centimeters.
Find more surface options here.