Durasein Lively Collection Additions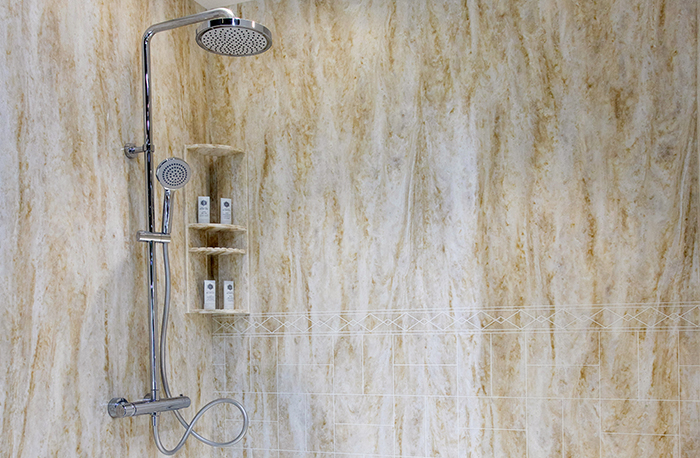 October 9, 2023
Durasein has added new designs to its award-winning Lively Collection — Weathered Wood, Royal Carrera and Victoria Falls. The solid surface collection offers dynamic patterns inspired by Earth and space and is designed to get the creative juices flowing.
Weathered Wood (pictured) — Rain, snow, tiny tots, and Monday meetings … this timeless color can withstand any extreme environment that blows its way.
Royal Carrera — A fitting tribute to the timeless elegance of natural marble without the extravagant price tag of natural marble.
Victoria Falls — Need a color that brings the natural power of thunder to your space? Go ahead and unleash the power of this swirling, hypnotic gray.
Photo credit: Durasein