Hastings Tile & Bath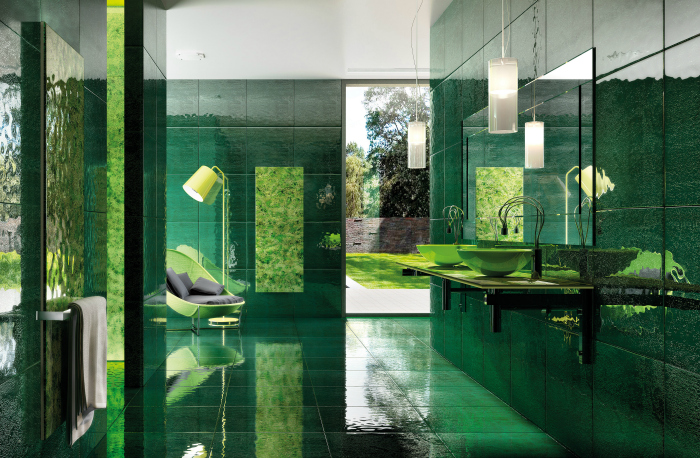 March 23, 2017
Hastings Tile & Bath introduces its newest collection: The Artisan Glass Collection. Crafted entirely of glass, the collection is comprised of countertops, framed mirrors, towel warmers, wall and shower panels, basins, floor tile and mosaics. The products are available in more than 90 colors and styles, providing diverse and visually arresting possibilities.
For use on walls and floors (light-duty), the tiles are designed to look like wood and parquet and are available as 4 by 4, 8 by 8, 12 by 12, 12 by 24, 24 by 24 and 6 by 39 inches. The mirrors are available as round, square or rectangular, and the finishes are transparent or brilliant. Countertops will support semi-recessed vessels, or they are designed with an integrated basin. The vessel sinks are available in glossy or frosted finishes. Shower/wall panels are 39 3/8 by 90.5 inches, and custom sizes are also available. The towel warmer is a large glass panel with towel bars attached to a frame.
Find more exciting products for the bathroom here.