Hastings Tile & Bath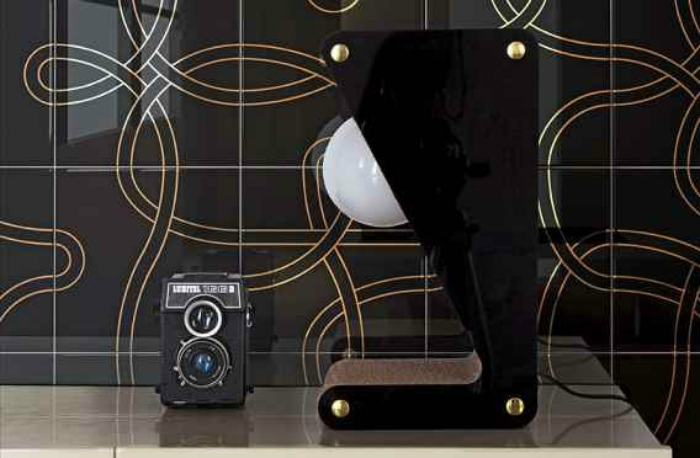 July 4, 2017
Hastings Tile & Bath has announced that the company's New York showroom will now house exclusive designs from Ceramica Bardelli, including ARIANNA ORO, designed by Robert Dawson. For Bardelli, Dawson created ARIANNA ORO, a collection of hand-painted ceramic tiles, which includes double-fired wall tiles in 12 mixed patterns and four single patterns. These are made with a precious pure gold silkscreen print on a background of matte white, glossy white or glossy black. All of the patterns can be freely rotated and randomly combined or arranged on the basis of an intentional sequence, permitting countless different laying solutions.
Now based in London where he runs his studio, AESTHETIC SABOTAGE, Dawson was born in New York City but spent most of his childhood in Geneva, Switzerland. He received his MA in Ceramics from the Royal College of Art. In the early 1990s, he began working with historic ceramic sources, which he manipulated and reapplied to china tableware and ceramic tiling. In 2004, Wedgwood asked him to return to the Willow Pattern, and among the work he did for them was the award-winning range titled "After Willow Pattern," which is now in the Victoria and Albert Museum along with "In Perspective Willow," which he designed in 1992.
Find more surfacing options for the bathroom here.