Jeffrey Court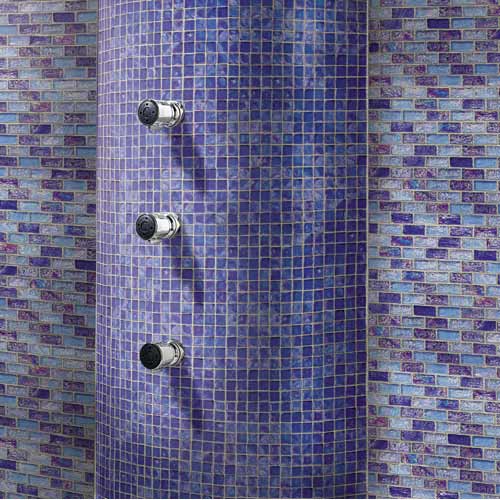 June 18, 2009
Expand your color palette with Jeffrey Court's
RainDrops II stone and glass tiles, now available in six new hues. The
series includes small-format glass mosaics, brick linea patterns, and
architectural moldings. The glass mosaics measure 5/16 in. thick and
incorporate a clear, Mylar face-mount to make the bonding on the sheets
easier than mesh-mounted products. RainDrops II tiles can be used for
interior and exterior wall surfaces, including spas, tub and shower
enclosures, hearth surrounds, barbecue facades and kitchen backsplashes.