Margraf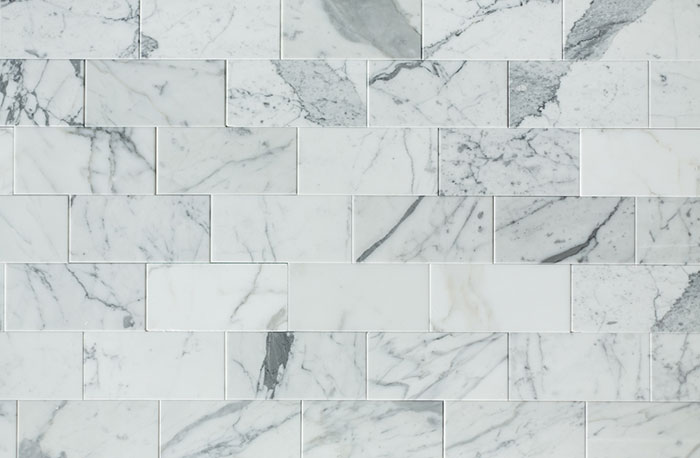 September 14, 2016
For those who love a "retro" style, Margraf has broadened its offering of modular marble products with the new "Vintage size" collection that reinterprets the small rectangular formats that were commonly used in bathrooms in the fifties and sixties.
Thanks to continuous technological development and research in the field of design, all strictly made in Italy, Margraf's new modular marble tiles in Bianco Carrara, Bianco Statuario and Calacatta are the result of a careful process to select and recover chipped material. The available sizes are 15.1×7.4, 30.5×7.4 and 30.5×9.9, all with an ultra-thin thickness of 1 cm.
Margraf's modular marble solutions are extremely versatile and perfect for creating elegant floor and wall finishes both at home and in hotels and offices. They are especially well-suited for premises where compact size and low weight are a must.
In the "Vintage size" collection, past and present blend perfectly in a new line of fine products that interpret new trends in style and construction.