MILE®stone Large-Format Sizes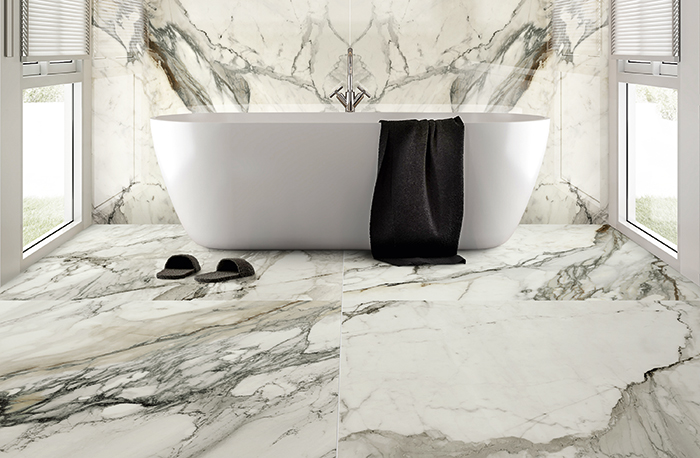 September 12, 2023
Employing the latest technology in tile manufacturing, MILE®stone is now offering a portfolio of large-format sizes in three of its most recent collections — JEM, EcoStone and Farmhouse Living. The new 48-by-48- and 48-by-110-in. sizes are produced at the Florim USA factory in Clarksville, Tennessee.
The large-format sizes in the JEM, EcoStone and Farmhouse Living collections are available in multiple, versatile colors and various finishes. And with the production of the carbon-neutral collection EcoStone, MILE®stone becomes the first manufacturer to offer a carbon neutral 48-by-110-in. large-format size.
To facilitate the introduction of these new sizes in the market, MILE®stone is offering handling, scoring/snapping and installation training at Florim USA's Clarksville facility, in partnership with the brand's distributors. The manufacturer is also offering its customers, architects and designers tours of their factory to educate and provide an up-close view of the technology used to produce these larger sizes.