New Ravenna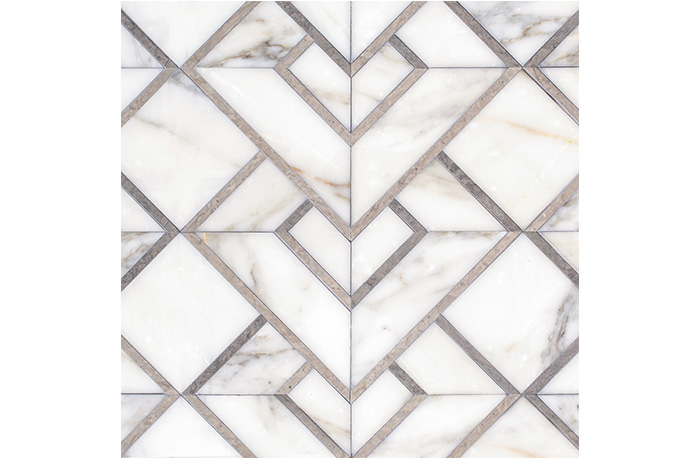 June 12, 2018
New Ravenna is pleased to introduce the J. Banks Collection by Joni Vanderslice, principal and owner of J. Banks Design. The residential and hospitality design firm, based in Hilton Head Island, South Carolina, has a global portfolio of projects that are a direct reflection of their design philosophy – home as resort and resort as home. Vanderslice designed the 15 patterns in this collection with three themes in mind: waves, trellises, and palms. New Ravenna's design team visualized her concepts into mosaics through various applications of color, texture, and shape.
The J. Banks Collection for New Ravenna mosaics capture the essence of refined, southern-coastal style, combined with the rich colors and graphic patterns of African tribal design. A Hilton Head native, Vanderslice flawlessly captures the contemporary elements popular in east coast interiors. Specifically, the designer drew inspiration for this collection from her travels to and around Africa through her non-profit group, the Valentine Project. By partnering with local Tanzanian churches, Vanderslice's Valentine Project aims to provide safe homes for orphans in Dar es Salaam, Tanzania. The mosaic collection is inspired by Africa, from Kente and Kuba cloths, to topography maps and wave patterns.
Shown here is Serengeti Stripe, a hand-chopped stone mosaic, shown in tumbled Travertine White and Calacatta Gold with polished Xanadu.