Salvatori Patchwork by Piero Lissoni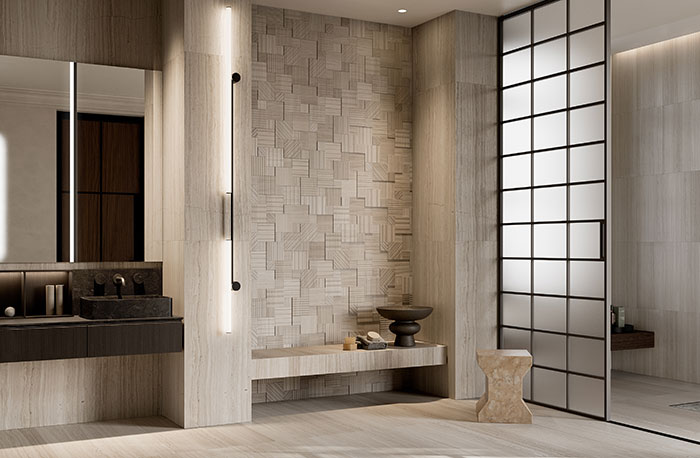 August 25, 2023
Italian natural stone brand Salvatori has introduced Patchwork by Piero Lissoni, its latest launch in pursuit of zero waste. Sustainably crafted and artfully designed, Patchwork reflects the brand's commitment to working with creatives and innovators to find new ways to recycle while maintaining its signature Made in Italy craftsmanship. 
Patchwork is composed of repurposed offcuts in a selected natural stone sourced from the production waste of other collections from Salvatori, including their Bamboo and Spaghetti finishes. The pieces are laid in an assemblage to create a patchwork of textures that plays with different patterns and three-dimensionality. With a wide array of options for customization, the collection allows designers and consumers to compose an arrangement catered to their specific tastes. 
As pioneers in the industry, Salvatori was the first to recycle water as part of its manufacturing and stone carving processes in 1975, long before it became an industry standard. In 2010, the company was the first to repurpose stone offcuts into a composite block, showcasing its forward-thinking approach to design and material usage. With a deep respect for the scarcity and beauty of natural stone, Patchwork follows in the footsteps of Salvatori's previous collections, including Lithoverde, Romboo and Lost Stones, aimed at repurposing manufacturing offcuts and materials to create something beautiful and new.
Photos Courtesy of Salvatori