WallPepper/Group Pocheparole Capsule Collection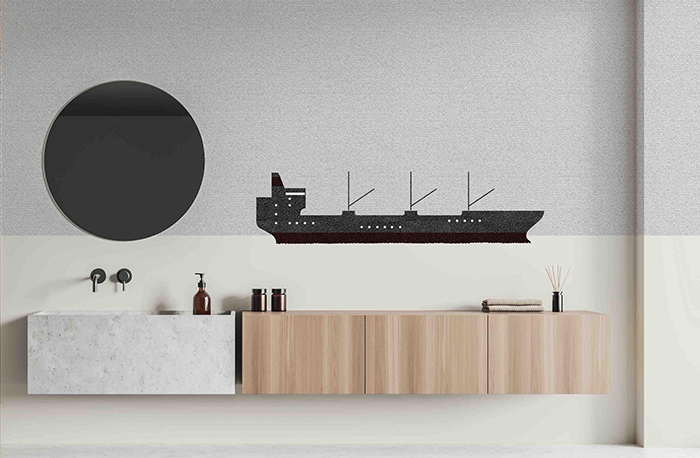 October 7, 2023
With its new Capsule Collection Pocheparole, designed by Andrea Cerquiglini, WallPepper/Group, has found the opportunity to give a hidden meaning to the wallpaper material, with unexpressed but evident feelings, which transfer through an artistic sign suspended between graphic mark and lettering.
Meaning "a few words," the Pocheparole Capsule Collection, allows the writing semantic function to be broken up and reinterpreted in a graphic element, transforming the expressing value of the words in an enchanting and surprising graphic form. The graphemes follow and develop each other in kaleidoscopic images, taking the observer on an unexpected journey through parallel worlds — from the understanding of the meaning to the emotional perception of the sign. As a "visual poem," Pocheparole matches visual elements to create artwork able to catch the observer. Cerquiglini transforms its Pocheparole into an emotional and aesthetic experience that concerns the whole wall.
Pocheparole enriches the brand's catalogue with six original designs — Alberi a parole, Boscostrano, Foglie che si credono alberi, Alberi senza parole, Scrivo perché non ho niente da dire and Navale. These graphics have dream-like lines and soft colors leaving the thought free to venture into reflections, visions and illusions. 
Pocheparole, like all Capsule Collections, combines the expressive strength of the drawing with the features that always define WallPepper/Group products — material's quality and affability (natural, environmentally friendly, certified and highly performing) and the possibility to choose among different solutions according with the project needs and a tailored production, to adapt the image to every wall or ceiling.
Photo credit: WallPepper/Group