InstantAqua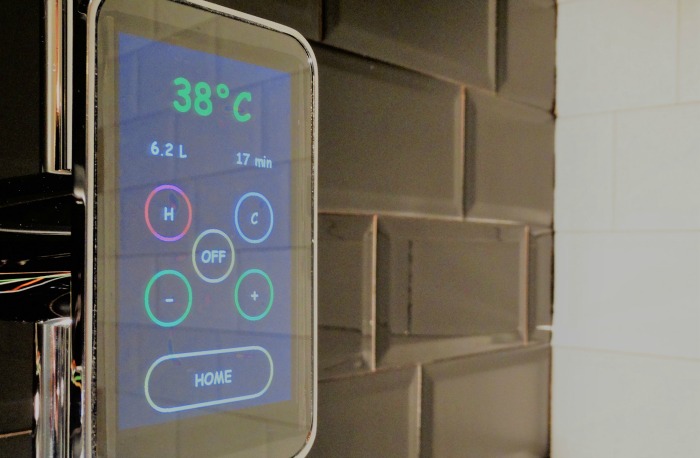 February 2, 2017
Dutch development company InstantAqua introduces SmartShower Art, a new technology based on the principles of standalone and "plug and play." The system features up-to-date digital mixer shower technology and a touch display that can be operated in the shower and still function perfectly. SmartShower Art's technology is small, allowing the shower system to be fitted easily without damaging walls or ceilings – it is standalone. You simply replace your existing shower mixer with the SmartShower Art system, install the SmartShower Art app on your smartphone, and enjoy your shower – plug and play.
Operation of the SmartShower Art's display is very much the same as that of a smartphone – with the tap of a finger – and yet, there is one small difference. The display does not require a central button to be activated and will operate once your hand is within a radius of 30 centimeters. The display looks like a chrome mirror on which the data collected by the SmartShower Art is projected from behind. Together with the new mixer shower technology, this gives the SmartShower Art its modern and sleek look. The SmartShower Art is connected to the Internet via WiFi, which enables it to exchange information, such as water use in liters or gallons, outlet temperature and shower duration, with a desktop computer, tablet or smartphone.
Find more high-tech bathroom options here.