Keeler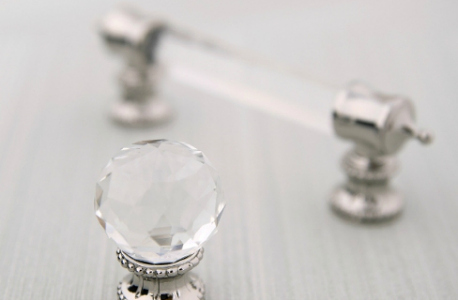 November 10, 2015
Keeler has released the Chautauqua collection, an elegant design created out of glass. Carefully crafted, these traditional glass pulls radiate light from delicately textured glass. Complemented with classic beaded style ends, the details embrace traditional style.
The name of the collection, Chautauqua, was inherited by Keeler's parent company, Belwith, whose former sister company was Chautauqua hardware. Chautauqua hardware produced decorative cabinet hardware, and Keeler seeks to preserve the history of the name with the new collection.
The Chautauqua collection comes in three finishes: bright nickel, antique nickel and vintage bronze. In a long and sleek 96 mm., it complements both traditional and modern cabinets.