ASKO Wine Climate Cabinet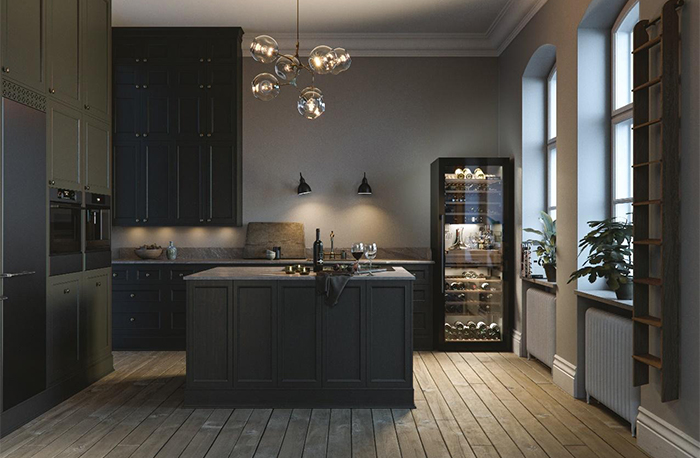 October 27, 2022
ASKO, the Scandinavian-inspired provider of kitchen and laundry solutions, has announced the release of the Wine Climate Cabinet and Wine Aging Cabinet, its first-ever refrigeration appliances in the United States and Canada. Each of these stunning showpieces cherish, protect and preserve large wine collections to the highest quality imaginable. 
The Wine Climate Cabinet and Wine Aging Cabinet deliver a high level of care to any thoughtfully curated wine collection, ensuring well-loved wine is enjoyed the exact way it was intended to be. 
Preserve, Protect & Pour
Maintaining the optimal temperature is critical for developing and preserving the flavors and character of a wine, allowing you to get the most out of the experience when it's time to open the bottle. The Wine Climate Cabinet contains three different temperature zones, sealed off from one another, allowing each varietal (up to 190 bottles) to be meticulously controlled to store, age and serve at the optimal temperature.  
The Wine Aging Cabinet, which can serve as a companion to the Wine Climate Cabinet or as a standalone piece, contains one temperature zone and can hold up to 261 bottles.  
Both models protect valuable wine from UV light, humidity and vibrations – all of which can have a dire effect on the quality of stored wine if not properly maintained. The sleek, touchscreen controls allow users to monitor and ensure ideal conditions at all times.  
Connect with Your Wine
These smart appliances connect connoisseurs to their collections seamlessly via the Vivino app, the world's largest wine app and marketplace, and the built-in camera inventory system. Each bottle can be digitally scanned and logged, so users know exactly what is (and isn't) in their cabinet. Information about tasting, storage, readiness to drink and more can be accessed immediately. The app also automatically tracks and organizes your wines and personal ratings, allowing you to watch your taste profile grow and helping you discover new wines along the way. 
Serve Up a Luxury Wine Experience
Upon approach, the sensor illuminates, revealing stored bottles displayed elegantly on wooden sliding shelves. Both models feature a controllable LED, color-adjustable light system to set the mood further. The dedicated serving area of the Wine Climate Cabinet, featuring a tray that can be easily transported from shelf to table when entertaining, displays your finest glassware and accessories. It can also be converted into additional shelves for growing collections.  
Premium Scandinavian Design
Understated elegance, high-quality craftsmanship and natural materials make up the core of Scandinavian design, all characteristics echoed throughout the Wine Climate Cabinet and the Wine Aging Cabinet. These award-winning, free-standing structures replicate the same wine-aging conditions found in a wine cellar and accompany any space or occasion beautifully. The classically styled, telescopic wooden shelving system features chalkboard signs to label your own selections, adding a vintage touch to a very modern appliance.