Beko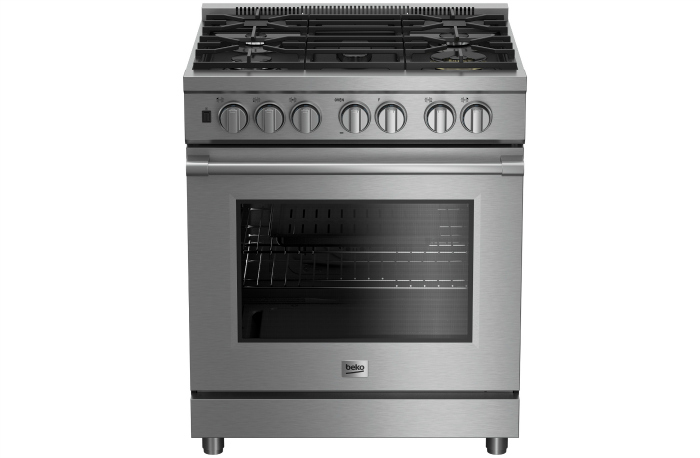 August 4, 2017
Beko, the European freestanding home appliance brand recently introduced into the North American market, debuts a true European convection range with a 5.7-cu.-ft. interior volume and 20,000 BTU power burners. Featuring large knobs with state-of-the-art illumination, bull nose handles and cast-iron continuous grates, the high-performance, professional-style range offers precise cooking results at different temperatures. The surround flow range uses a heated fan system from the edge of each rack to distribute heat evenly and thoroughly for fast baking and broiling, even on multiple levels.
The cooktop comes with five sealed burners in a variety of sizes to accommodate various sizes of pots and pans. Pastas can be boiled on the rapid burner while soup is cooking and vegetables are being sautéed on the simmer burners, and other foods are being seared or boiled on the dual high-efficiency power burners. For added safety, a red LED on the knob indicates the cooktop burner is on; blue indicates it's off.
Beko's ranges have earned several iF Design Awards from the International Forum Design GmbH, as well as Red Dot Awards from Design Zentrum Nordrhein Westfalen in Essen, Germany.