Big Chill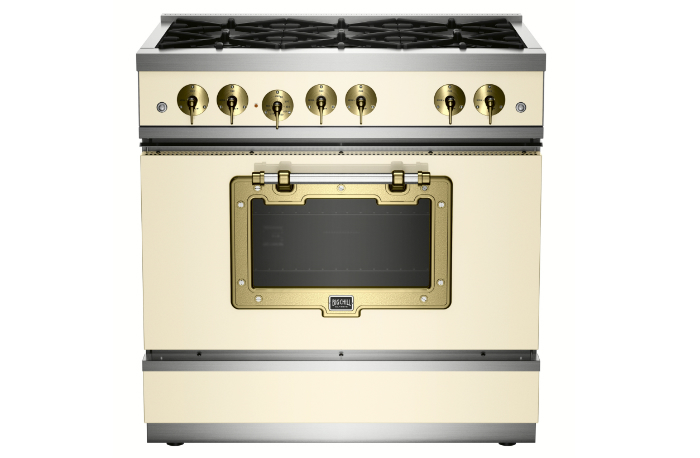 December 6, 2017
Big Chill launches an updated version of the off-white appliance, the 1900 Series Classic stove, now available in cream, a color once referred to as bisque. The stove features an option of brass, nickel or chrome accents. Available direct to consumer through the Big Chill website, the stove features a design of artfully worn and textured metals and turn-of-century inspired knobs and handles.
The 1900 Series Classic Stove is available in five additional colors and is made with heavy-duty stainless steel construction. The large capacity oven fits commercial sized baking sheet and has a full extension oven rack, an infrared broiler that produces heat up to 1850 degrees, up to 18,000 BTU burners, an oven burner rating of 30,000 BTUs and a 24-in. depth for compatibility with kitchen cabinetry. The stove is available in natural gas or propane with an automatic electronic ignition and re-ignition system.
Find more updated kitchen appliances here.