Broan-NuTone Range Hood Power Packs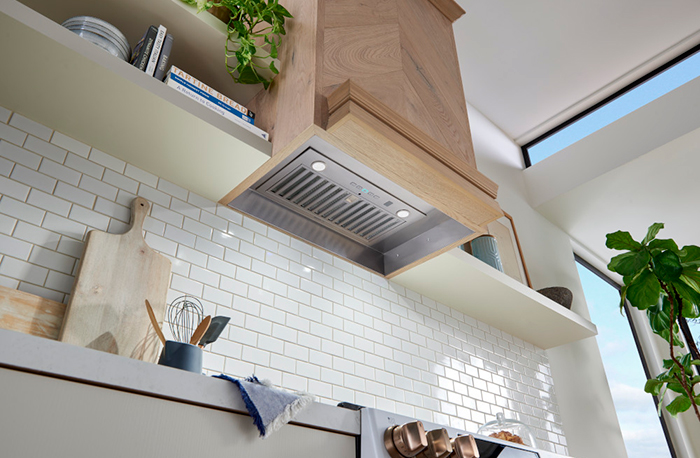 May 13, 2023
Broan-NuTone has introduced two new 21-in. custom range hood power packs.
The Broan Elite 21-In. Custom Range Hood Power Pack is Home Ventilating Institute (HVI) certified and ideal for custom range hood applications, featuring a smooth, easy-to-clean stainless steel surface with quick-release dishwasher-safe filters. Other features include Alexa or Google Assistant voice activation, 650 Max Blower CFM and SmartSense auto operation, making this power pack one of the latest in the company's innovative ventilation alternatives for the kitchen.
The Broan 21-In. Custom Range Hood Power Pack insert displays a custom appearance while protecting cabinetry with stainless-steel liners. This two-speed power pack insert delivers up to 300 Max Blower CFM and is also compatible with the Overture connected IAQ system. Bright one-level, heat-resistant LED modules help enhance the cooking experience.