Dacor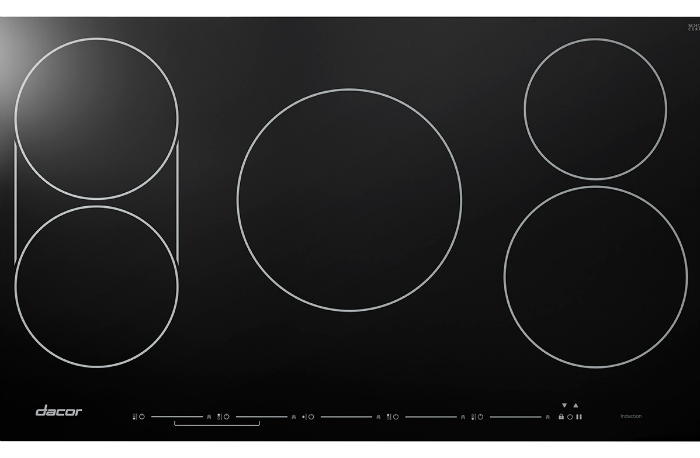 November 4, 2016
Dacor unveils its all-new Discovery TouchTop Induction Cooktop. The sleek black glass unit combines signature Dacor technology with timeless aesthetics and master craftsmanship to enhance the cooking experience for the passionate home chef. Dacor's application of induction technology is at the core of this cooktop, which heats cookware by magnetic induction instead of a thermal conduction by flame or an electric heating element. This direct transfer of heat results in minimal residual heat loss and a more effective, efficient cooking experience.
The cooktop's unique "pause" button allows busy home chefs to conveniently pause and restart a burner with a single touch. Upon reactivation, the burner will return to the exact power level and temperature at which it was operating when paused. Each cooktop also includes a Power Boost function to ensure rapid boiling when time is running short for meal preparation.
The Discovery TouchTop Induction Cooktop is available in two sizes: 36- and 30-in. widths. Both models include five powerful burners—a particularly innovative technical feature in the smaller model. The cooktop features a bridge function on both models, which effectively ties two burners together, linking their temperature and timer. This makes the unit ideal for grill or griddle recipes, and its flat surface allows for easy cleanup.
The cooktop also includes advanced safety features. Since it is activated only by magnetic cookware, the surface will feel cool to the touch, eliminating burn incidents. The unit automatically shuts off if a burner is on and no cookware is detected, and its Child Lock prevents accidental adjustment of controls.